Superbowl LIV (and the Puppybowl) is coming up this Sunday and that means wings, beer and 5 POUNDS OF GUAC!


We've curated a list of local restaurants and bars that have eat-in & take out specials as well as a list of places that are screening the game if you're not into the big crowds.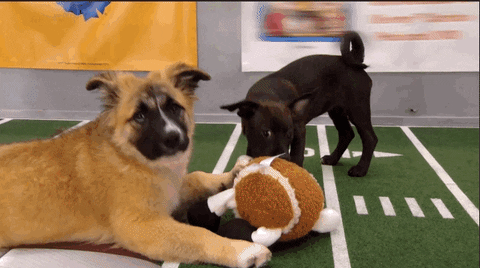 TAKE OUT


Rex 1516 | 1516 South Street
Four dozen smoked chicken wings with Memphis, chipotle-molasses, and Carolina barbecue sauces on the side, house-made ranch dressing
Two full racks of smoked spare ribs, with our signature BBQ rub, brushed in Memphis barbecue sauce
A half pan of shells and cheese, served with coleslaw and pickles, all for $140
Call (267) 319-1366 to place your order.
South Square Market | 2221 South Street
Small Tailgate Package (5-10 fans, $56.99):
Small hoagie platter (12")

Spring water - 16.9oz bottled (1x24)

Bottles of soda - 2 liters (3)

Herr's potato chips - 9.5 oz (2 bags)

French onion dip - 12 oz (2)

Pepperidge Farm Cookies - 6-8oz (2)
Large Tailgate Package (15-20 fans, $99.99)
Large hoagie platter (24")

Spring water - 16.9oz bottled (2x24)

Bottles of soda - 2 liters (5)

Herr's potato chips - 9.5 oz (5 bags)