We asked the owner of one of our favorite neighborhood shops, Ethan at M Concept Shop, to share his favorite places to shop for V-Day gifts in the area. Check out a few of Ethan's favorites below!
M Concept, located at 1540 South Street, is a Philadelphia lifestyle shop by Ethan Nguyen. Known for having a highly curated collection of design driven clothing and jewelry, the shop also features the work of local designers and independent brands.
For a green thumb gift: Pretty Green Terrariums (1116 South Street) is a great spot for handmade plant gifts, awesome succulents and houseplants. I highly suggest their custom made-to-order terrarium options.
For the art collector: South Street Art Mart (530 S. 4th St) is the go to spot for works from more than 100 Philly artists. Products range from pins to posters to one of a kind work.
For a personalized jewelry gift: Swing by M Concept's in-store jewelry bar, CharmLab, to design and create necklaces and bracelets with over 500 charm design options including on-the-spot initial stamping.
Or head on to Halloween (1329 Pine Street) and check out an entire townhouse full of vintage, contemporary jewelry, and custom designs. There's no sign for the shop. Just look for the stone gargoyle and ring the bell to enter.
For an extra sweet gift: I recommend swinging by Artisan Boulanger Patissier (1218 Mifflin Street) to stock up on a box of baked goods that would be major for an awesome Valentine's Day breakfast-in-bed, including their must-have almond croissants. Trust me, there's a reason why this hidden gem has been nominated for multiple James Beard awards and often sells out by 1 AM most weekends.
Or if dessert is preferred, A La Mousse (1622 South Street) offers an incredible selection of desserts, including their famous matcha cakes.
Caffeine lovers: Càphê Roasters is a Philadelphia coffee company, offering an intriguing selection of roast in Philly coffee bean selections. I recommend their Vietnamese Coffee set. Online only but they delivery anywhere.
Something other than chocolate: Omoi Zakka (1608 Pine St) is Philly's most well-stocked stationery destination. Go there to find just the perfect selection of Japanese pens, agendas, notebooks and an interesting mix of Japanese theme gifts. 
Or stop into Workshop Underground (1544 South Street) and discover their "Best of Philly" collection of watches.
The practical gift: Urban Artisan (239 Market St) is a female own shop and studio that offers an incredible selection of handcrafted and made-in-the-shop bags in style, from work to weekend, in every kind of leather. And, every handmade bag has a lifetime warranty!
Or stop in to Tesoro Design (1533 South St) and find a great selection of leather belts in unique leather selections.
A spa day in a box: Indie Shelf (2247 Grays Ferry Ave) can help you to put together a great selection of self-care products so that you can gift you Valentine a spa day in the comfort of their own home. Trust me, Netflix and a good face mask is just the perfect combo. Add in a bottle of wine from Jet Wine Bar (1525 South Street) for extra awesome points...
For chill out essentials: Loop (1914 South Street) has the best gift options for anyone knitting enthusiast.
Neighborhood Books (1906 South St) has the best vintage book selection in the city.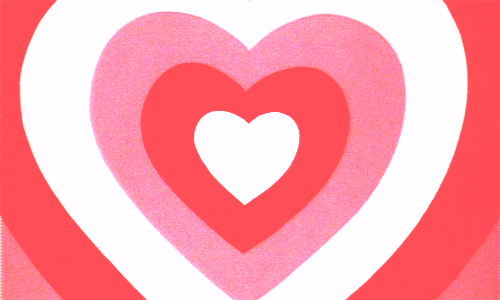 We always hope that you'll shop locally for every occasion. If you have ideas for ways to support our local businesses, join our SOSNA's Economic Development Committee. They meet on the 2nd Thursday of the month at 7:00p at 1901 Christian Street.